How To Make A Pottery Ring Holder?
It doesn't matter if you remove a massive diamond off your fingers every night or remove the 32 rings in stacks that turn your hands green. Your jewelry requires an accompanying accessory. This ring holder for clay is perfect for you who want to try your hand with the air-dry clay.
It's a simple material that you can use. This ring holder from clay is probably the most accessible item you can make to put on your bedside table and possibly the prettiest as well. Additionally, it's an excellent idea to personalize for family members and give them as gifts at Christmas. Choose their favorite colors, and then wait for appreciation.
How To Make A Ring Holder Out Of Clay?
You Will Need:
Air dry clay
Sanding block
Acrylic paint
Thin washi tape
Paintbrush
Gloss varnish
Step 1: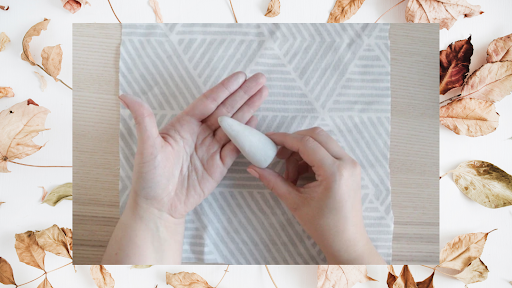 Make a small ball of clay, then rub it with your hands to create a cone shape. Use your fingers to mold your clay to the form you see above. Be sure to provide the cone with an even base to stand independently. The cone should be approximately eight centimeters (3 1/8″) high and the base 2cm (3/4″) in width. These are your brand new clay ring holders!
Step 2:
Let it dry completely.
Step 3:
After drying, lightly sand down your clay cone ring. The cone's sides should be sanded gently and base until you have an even, smooth surface.
Step 4: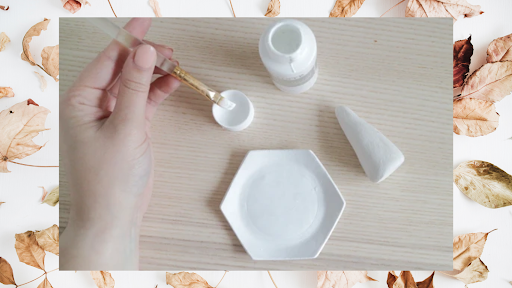 Make use of the paintbrush to apply white paint for the initial color. Can paint the clay's bottom ring holder to create an even look If you like.
Step 5:
Attach washi tape to the cone again, following the image as a reference, and then paint the cone's edge a solid color. Paint gold around the bottom and leave your ring holder made of clay to dry.

Step 6: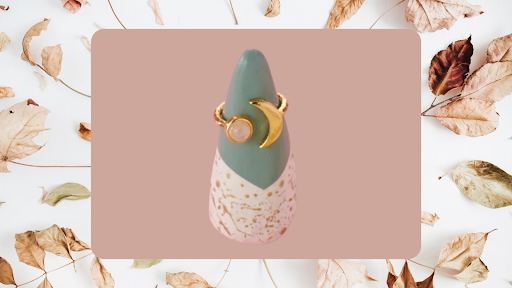 Once dried, carefully and slowly take your clay ring's washi tape. If required, apply a touch-up on any areas of paint which are missing and let it dry. Apply gloss varnish to both sides of the cones to seal the paint and increase its durability. Then, allow it to dry before using it completely.
How Do You Make a Clay Ring Stand?
Supplies:
Oven Bake Clay
Flexible Clay Knife
Parchment Paper
Clear Sealer Spray, optional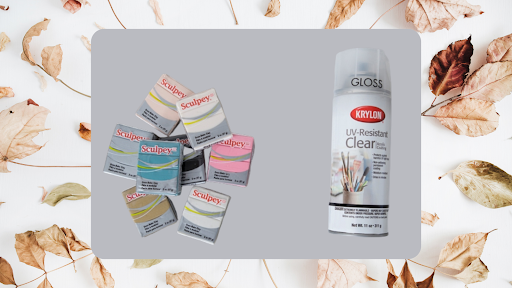 CHOOSE A CLAY COLORS
Select the colors you want to use for your clay. Four to five shades create the most beautiful marble-like look. I've also added "transparent" clay in all the designs. When baked, it gives a distinct dimension. Cut off approximately 5-7 pieces that measure about 1/2 inch square. Be cautious when you add black. A tiny amount goes a long way!

Related > All You Need to Know about Kiln Temperatures in Pottery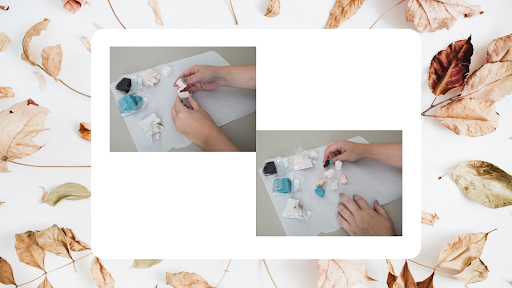 ROLL + SQUISH
Make each color roll into a worm shape. Press them in by twisting together, then turning and moving slightly. Do not over-twist or roll because it can blend the hues.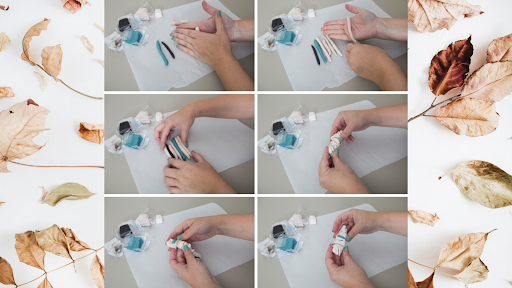 CONE SHAPE
Then, roll it into a cone shape with a small and large end.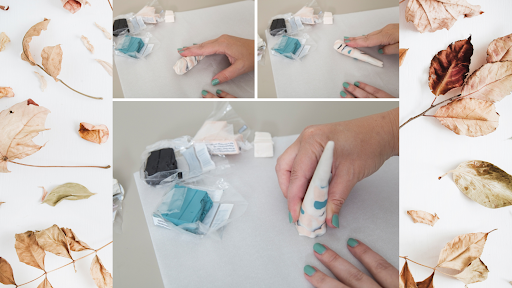 SLICE FACETS
To create the cool edges of the facet, Cut the cone of clay using a flexible clay knife or anything sharp and thin.
Cut the cone, add random sharp edges throughout, and repeat the process to the bottom of the cone, cutting the cone to create the appearance of gemstones.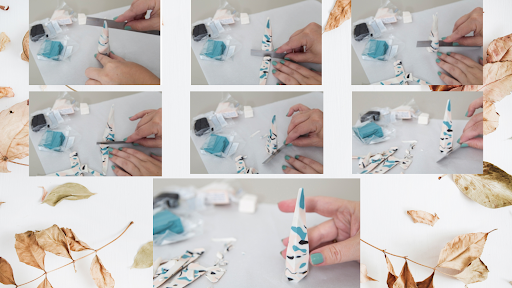 BAKE
Bake your ring stand according to the instructions for your particular clay. The temperature I used was 277 C for 15 minutes for 1/4" of clay, and I baked it for 45 minutes. I did this with my toaster oven inside my studio. I set it on the top of a cookie sheet to shield my table. It was perfect the first time I tried it!