Is Pottery as Relaxing as It Actually Looks? Helpful Examples!
In the current digital era, everyone is busy and occupied with multiple online tasks to attend to. The continuous buzzing on the mobile keeps one distracted and a person is bound to lose focus on imperative responsibilities. In such a scenario, does a creative hobby like pottery act as an antidote to the online world?
Pottery is a crafting technique that motivates you to think creatively and enhances your focus by providing a therapeutic experience. The practitioners need to follow a process to achieve desirable results which helps them to keep their digital gadgets aside and lets them experience a relaxing journey. It is a meditative practice that provides a synergy between mind and body and relieves you of outside qualms.
It not only augments your creative abilities but also provides physical as well as mental benefits. It allows you to express yourself by creating something new and artistic. The artform offers an outlet and a release from anxiety issues.
Is Pottery Good for Anxiety?
Due to the changing dynamics of the current world where everything is going digital, people have been confined to their homes and facing issues such as distress and anxiety. It results in an increase in your blood pressure and stress level leading to dangerous health problems at a very young age.
To counter the issue, the tactile experience of pottery has proved to be extremely beneficial to practitioners. It helps to regulate their blood pressure and heart rate, thus allowing them to immerse themselves completely in the artistic process. Their stress level drops down naturally as their body and mind become engrossed in the world of creativity.
The artistic process requires your complete attention and disrupts the chain of intrusive thoughts that might hinder your mental progress. You allow yourself to step outside of yourself and devote your energies to the realms of certainty. It uplifts you emotionally and helps you gain new perspectives.
Why Is Pottery Good for Mental Health?
Artistry is a form of communication for humans since the beginning of human history. It helps us to express ourselves in a creative manner. But due to the changing times, people have lost touch with artistic creations. This has impacted the mental health of society as a whole. Therefore, medical communities encourage artistic courses to be a part of mental health treatment to help clients experience the effects of the healing process.
Integrating art therapy into the treatment activates the creative cells of the brain and helps people suffering from mental disorders to a great extent. Pottery provides you with a path to awaken your spirit by combining the physical practice of creation with emotional engagement. There is no way to speed up the process of clay drying and you have to patiently wait throughout the entire process. It helps to calm your nerves and makes you control your mind from emotional uncertainties.
An artist needs to immerse oneself completely into the process to achieve desired goals. It interrupts the compulsive habit of checking emails and keeps you away from the ill effects of social media. 
A practitioner should take an initiative to not indulge in social media while practicing pottery as it may ruin the overall experience. In order to showcase one's achievements on social media, a person might get distracted by the huge number of likes on their Instagram pages. But it might become a cause for anxiety in the younger generation and defeat the overall purpose of practicing pottery.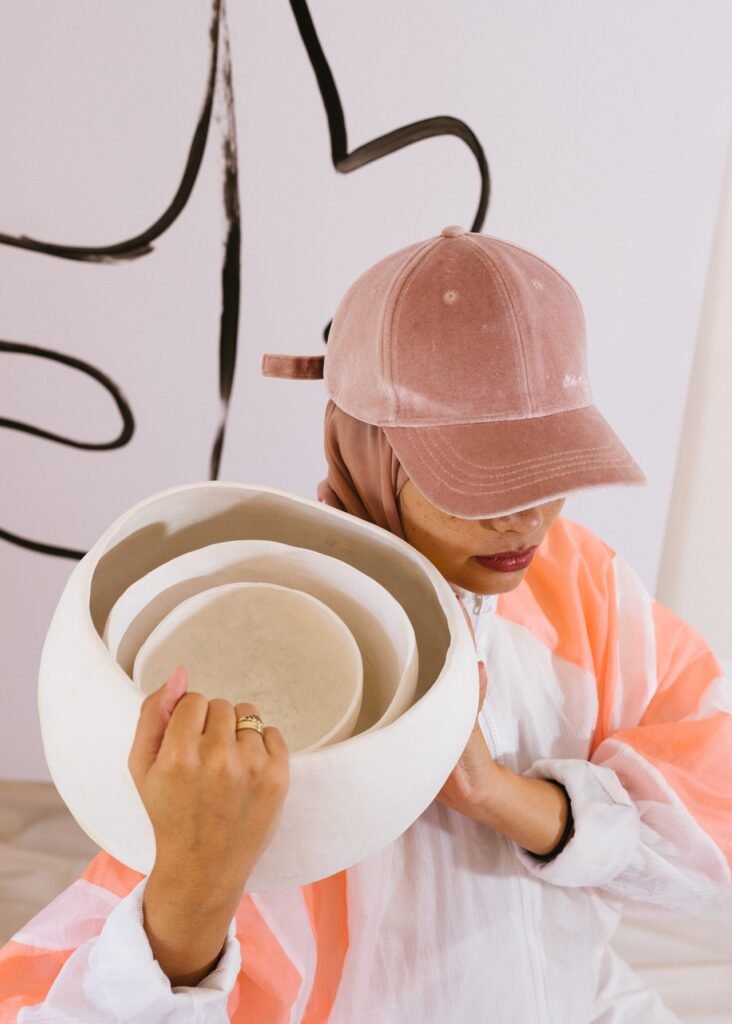 What Are the Advantages of Pottery?
Pottery enables you to present your creativity and spontaneity through the process of creation. It relieves you of outside worries and helps to boost your confidence. It provides an outlet to vent out your grief and paves a pathway for self-identification.
Apart from increasing optimistic tendencies in your behavior, it assists you to explore and experiment with your creative skills. It lets you be who you are and shift your focus towards your artistry. It helps you to socialize with people of all ages and connect with your surrounding environment.
Pottery involves creativity along with a sense of touch. For humans, it is imperative to engage in activities that involve physical as well as mental strength. Pottery is one such solution. The process of making artistic crafts with clay is gentle yet strengthening to the hands and wrists. It promotes a lot of joint movement and dexterity. Therefore, it is immensely beneficial to people prone to arthritis.
For people who prefer to expend their energy externally, pottery can prove to be a valuable hobby. They can interact with other potters while maintaining the decorum required to follow the process. The overall environment relaxes them and frees them of their anxious woes. Additionally, you can involve your family members to have a fun family time together.
Why Is Pottery so Relaxing?
Health issues such as anxiety and stress can lead to feeling sensations of discomfort and pain. People suffering from such issues are advised to get involved in activities like pottery as it helps to reduce stress and improve self-esteem.
Additionally, pottery has a practical implication. You can create artwork that can last forever. You can make utensils for your kitchen or a beautiful vase for your living room. It will result in the formation of a product that will serve as a reminder of your accomplishments for a lifetime.
You can also make gifts for your close ones. It will give a personal feel to the gift and your beloved ones will cherish the gift for their entire lives. These experiences will help you improve your relations with your family and friends that you can relish for a long time. It has been observed that such practices help you to improve your quality of life.
Thus, pottery not only enhances one's personal lifestyle but also improves your relations with the people around you. It provides a good way to commit to a productive hobby that enhances your learning skills and adapting to new techniques.